Easy and fast video calls with digital reception
Friday 19 March 2021
Receive your visitors and suppliers now in a simple, modern and customer-friendly way with the video call digital reception from Prestop. Place the kiosk at the entrance and visitors can easily and quickly video call their contact person.
In addition to using the touch screen to choose the right person, a visitor can also scan a QR code and thereby establish a direct video call/voice connection. There is also the option to sign up contactless by holding your hand in front of a motion sensor. The recipient can then make a video call via a tablet, phone or PC.
Visitors can also sign in via a digital form and register a visitor's badge.
Post and parcel delivery staff can also contact the appropriate person directly.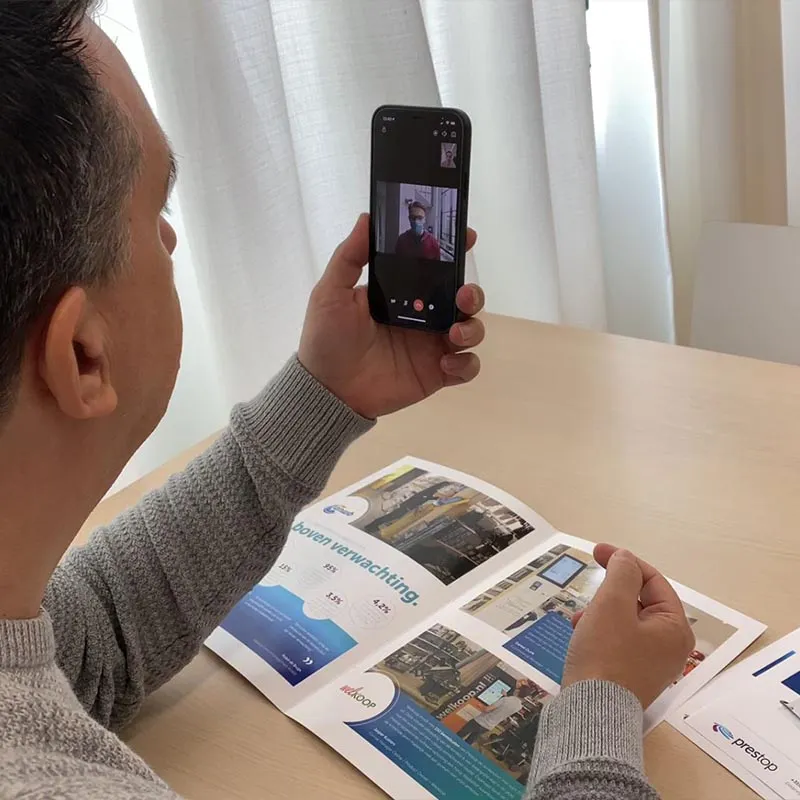 Watch two videos about the new digital reception here. One on the totem and one on the kiosk.
Visit our
Interactive Experience Center.
Prestop has the largest Interactive Experience Center in Europe. You are welcome in our showroom, at Ekkersrijt 4611 in Son en Breugel, where we can show you all our solutions.
Prefer online? Our specialists are happy to walk through our Interactive Experience Center with the iPhone with Zoom. Live images are shown and you can ask questions directly from home/work.