Rent a touch table.
Our touchscreen tables are ideal eye-catchers and provide a unique way to transfer information. Show a striking presentation - created with Omnitapps4 - where users can look up, view and retrieve information. Our touch tables' 55" and 65" touchscreens are made entirely of glass (edge-to-edge) and are, therefore, easy to keep clean. Naturally, the touch tables are cleaned again on location, and we leave behind a set of cleaning products and wipes. You can hire a touchscreen table for a day, but of course, you can also hire for a more extended period or a month.
Request a quote today.
Click here for all touchscreen tables
For every occasion
We offer touch tables in the form of lobby tables, kids tables, touch tables with a fixed base, and an adjustable variant. Of course, it is possible to use your own software, but we can also install a touch table with our Omnitapps4 software.
Functional and aesthetic
Our touch tables have edge-to-edge PCAP touchscreens with 6 mm thick glass. All cables are neatly concealed, and the mini PC is behind a lock.
Adjustable and tiltable touch tables from Prestop: adaptability and mobility for optimum ease of use
Prestop is known as the leading manufacturer of fully adjustable and tiltable touch tables. Our innovative designs make it possible to adjust the tabletop to the ideal height for each user. In addition, this unique design allows our touch tables to fit easily through doorways and even into elevators. Since developing our first height-adjustable and tiltable touch table in 2014, our mission has remained unchanged: to create safe and stable tables that can withstand the weight of users leaning on them. As an added benefit, all our tables come in convenient, wheeled flight cases, making transport and storage effortless.
Flightcase touch tables: convenient functionality
Especially for the American market, Prestop offers custom-made touch tables built into sturdy flight cases. A solution that can also be rented at Prestop! Our flight case touch tables are unique because the flight case lid can be transformed into a practical desk that the client can place on her stand. This allows the customer to immediately roll the entire touch table off the stand effortlessly and safely after a trade show. This optimal mobility and flexibility are just a few reasons our touch tables are popular with companies striving for impressive presentations and efficiency at trade shows and events.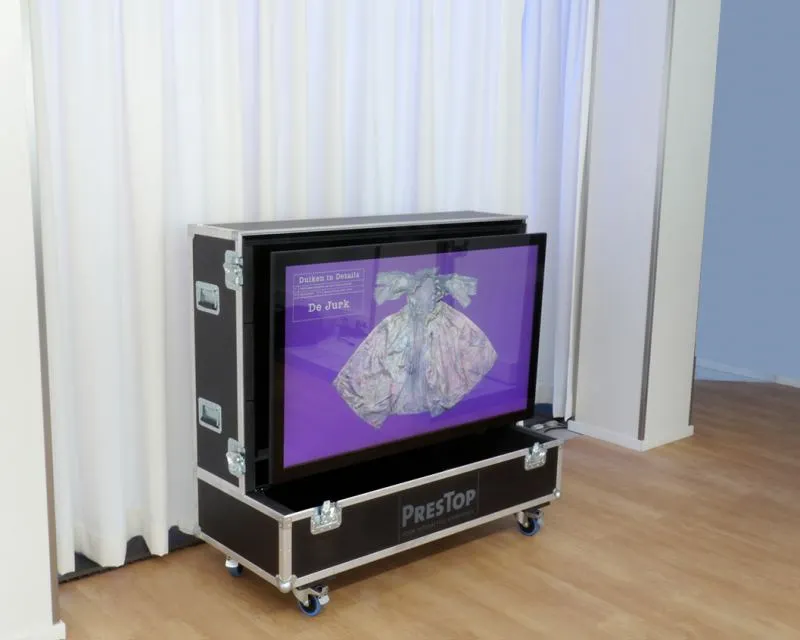 Complete a touch table with software.
In addition to being the manufacturer of the touch tables, Prestop is also the developer of the multitouch package Omnitapps Composer. This allows you to set up your own configuration with your own content that several people can operate on our touchscreen tables. In addition to this package, we also use third-party applications to build a suitable solution. During your info request, just tell us if you want software, and we'll do our best together with you to find the best solution.
More information about software & content creation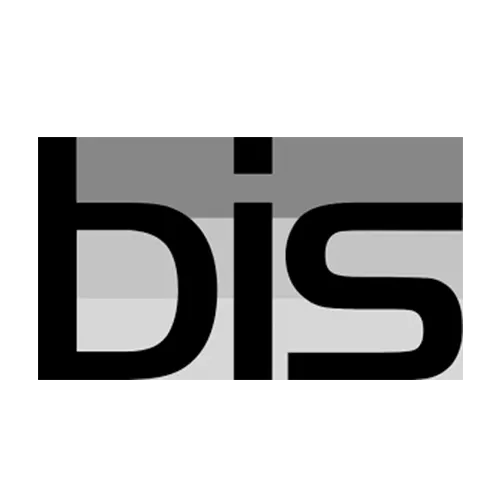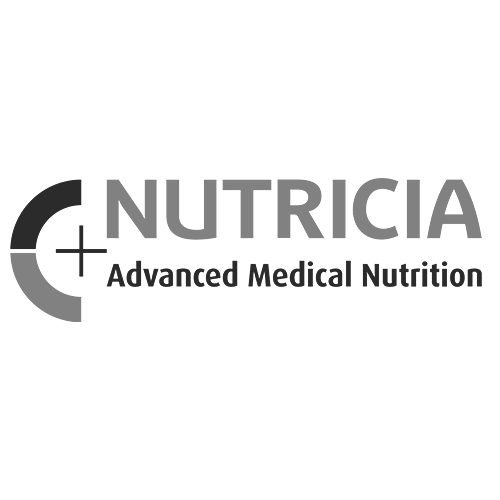 Visit our
Interactive Experience Center.
Prestop has the largest Interactive Experience Center in Europe. You are welcome in our showroom, at Ekkersrijt 4611 in Son en Breugel, where we can show you all our solutions.
Prefer online? Our specialists are happy to walk through our Interactive Experience Center with the iPhone with Zoom. Live images are shown and you can ask questions directly from home/work.