Registration kiosks
In addition to using sign-in kiosks in hospitals, the number of sign-in kiosks in other public locations is increasing. For example, registration kiosks for municipalities, airports, fitness centers, or theaters. Prestop produces registration kiosks for the largest software providers of software for registration terminals.

We focus not only on the beautiful design of the registration kiosks, but also on sustainability, circularity, and safety. We can also build in various peripherals such as ID card readers, card dispensers, cameras, A4 printers, etc.
Discover our standard registration kiosks
Registration kiosks hospital, municipality, airport, gym & theater
Ensuring visitors follow the correct route with a registration kiosk
Sign-in kiosks have long been used in hospitals. Of course, the kiosks can be equipped with various peripherals such as document scanners, printers, etc. We designed and produced a unique sign-in kiosk with an edge-to-edge pcap touchscreen (full glass on the front) for both the AMC and the Amsterdam UMC. The touchscreen is equipped with a privacy film, so personal data is not readable unless you are standing right in front of the information kiosk. A partner of Prestop provided the application.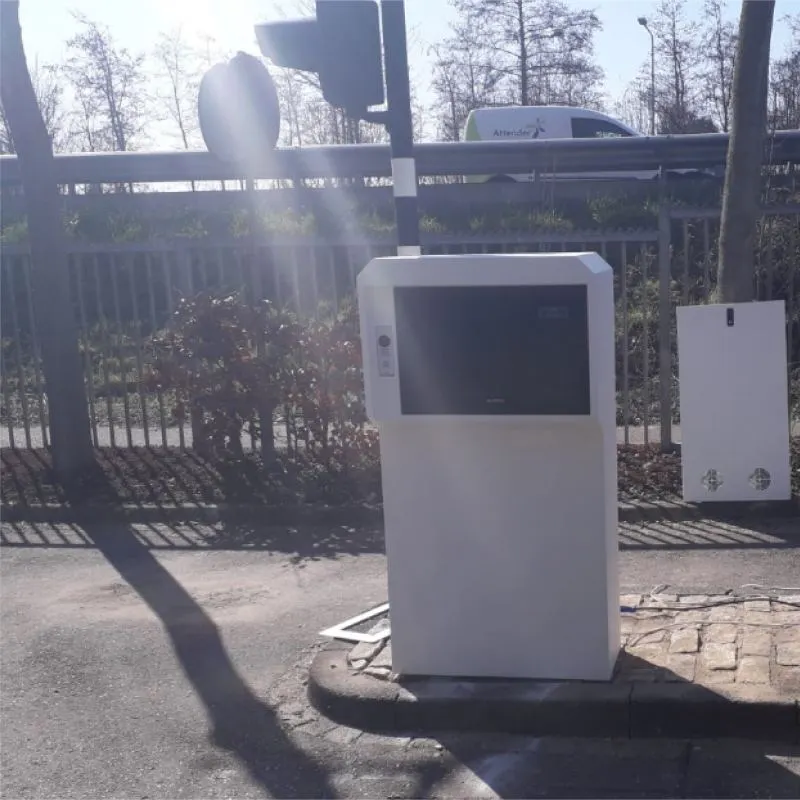 Take a look at the different ways in which the kiosks can be used.
In addition to the use of sign-in kiosks in hospitals. The number of sign-in kiosks in other public locations is increasing. For example, sign-in kiosks for municipalities, airports, fitness centers or cinemas. Below you will find a selection of the different ways in which Prestop sign-in kiosks can be used.
Digital reception
The kiosks can also be used as a digital reception desk. The digital reception is an easy-to-use gateway for your business. Welcome your visitors and suppliers in a new, modern, customer-friendly way with the video call digital reception from Prestop and our partners.
Barcode and QR-code check kiosk
This kiosk solution allows guests to scan the QR code or barcode of the entrance ticket themselves. This kiosk is suitable as a check-in or entry point at, for example, clubs, nightclubs, theaters, concerts, museums, cinemas and attractions.
The kiosk reads QR codes from paper or a smartphone.
In addition, scan kiosks can be used to skip the line, as is done at Schiphol Airport.
Ticket scan kiosks
Prestop has installed two scan kiosks in Theater de Lievekamp that allow visitors to scan tickets easily. These scan kiosks have Android 10.1-inch touch screens and feature a barcode scanner between the columns.

The scan kiosks use Sitekiosk Android software, which provides a secure and controlled display of the Your Ticket Provider application. Visitors can easily present their tickets for scanning, reducing the need for manual checks and speeding up the entry process. This technology integration increases efficiency and ensures a smooth and secure ticket validation process for both theater staff and visitors.
Android touchscreens
The Android touchscreens integrated into the scanning kiosks allow visitors to easily interact with the system and scan their tickets quickly and efficiently. The barcode scanner, conveniently placed between columns, ensures that tickets are scanned accurately and reliably, minimizing delays and improving the overall visitor experience.

By using Prestop's scanning kiosks and Sitekiosk Android software, Theater de Lievekamp is optimizing its ticketing operations.
Configure your ideal registration kiosk
Because Prestop designs the kiosks in-house and has its own IT department, we can build in passport scanners, NFC readers, thermal printers, and more and test/configure them in advance.
In principle, building this equipment into almost all of our kiosks is possible. However, the models below are mainly used by our partners.
Visit our
Interactive Experience Center.
Prestop has the largest Interactive Experience Center in Europe. You are welcome in our showroom, at Ekkersrijt 4611 in Son en Breugel, where we can show you all our solutions.
Prefer online? Our specialists are happy to walk through our Interactive Experience Center with the iPhone with Zoom. Live images are shown and you can ask questions directly from home/work.