Paardekooper Launches Order Kiosks in Three Locations to Improve Customer Experience
Paardekooper, one of Europe's largest independent distributors of packaging and disposables, has launched its innovative order kiosks in three locations to enhance the customer experience. The first two 32" order kiosks were initially placed in the Paardekooper Store 2.0 in Rotterdam, with two more now available in Beverwijk and Barendrecht.
Improved Customer Experience with Paardekooper Order Kiosks
Paardekooper's order kiosks, equipped with a scanner and pin unit, provide customers access to approximately 75,000 products from the webshop and the 5,000 available in-store. This expanded range of products enables customers to enjoy an even broader and more versatile selection. With a quick scan of a product barcode, the kiosk displays the correct product page on the touchscreen, making it easier for customers to locate what they need.
Paardekooper is committed to providing customers with the best possible experience when using the order kiosks. The product specialists at their showroom are always available to assist and advise on how to make your webshop compatible with the kiosks. They can also guide the necessary arrangements with payment service providers such as Adyen, Worldline, Pay.nl or CCV.
Paardekooper's Focus on Customer Satisfaction
Paardekooper's innovative approach to improving the customer experience is part of its commitment to customer satisfaction. With their expertise and extensive range of products, they are a leading supplier to Europe's retail, food service, and industrial markets.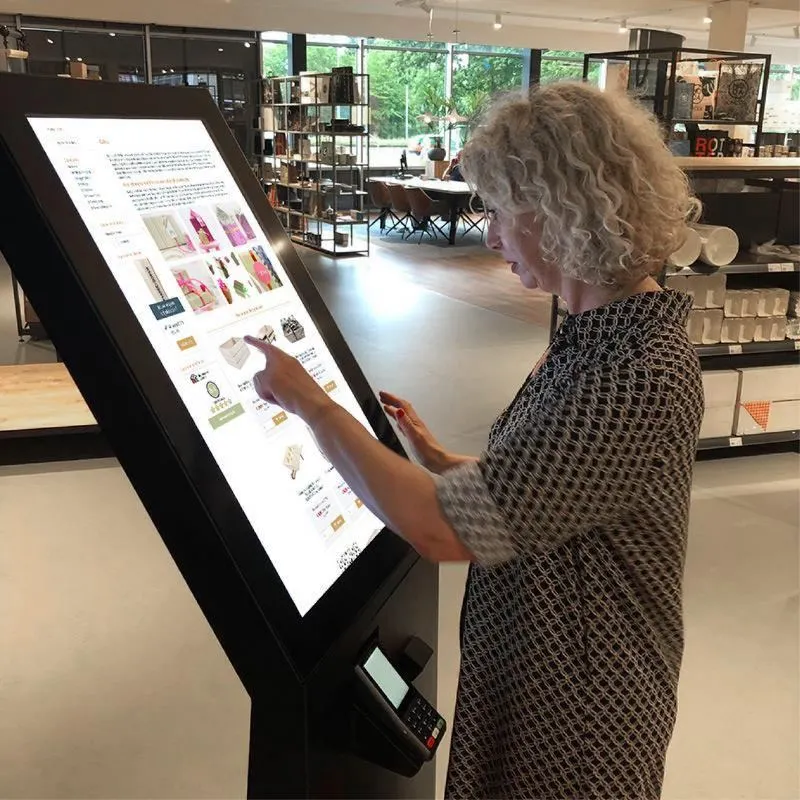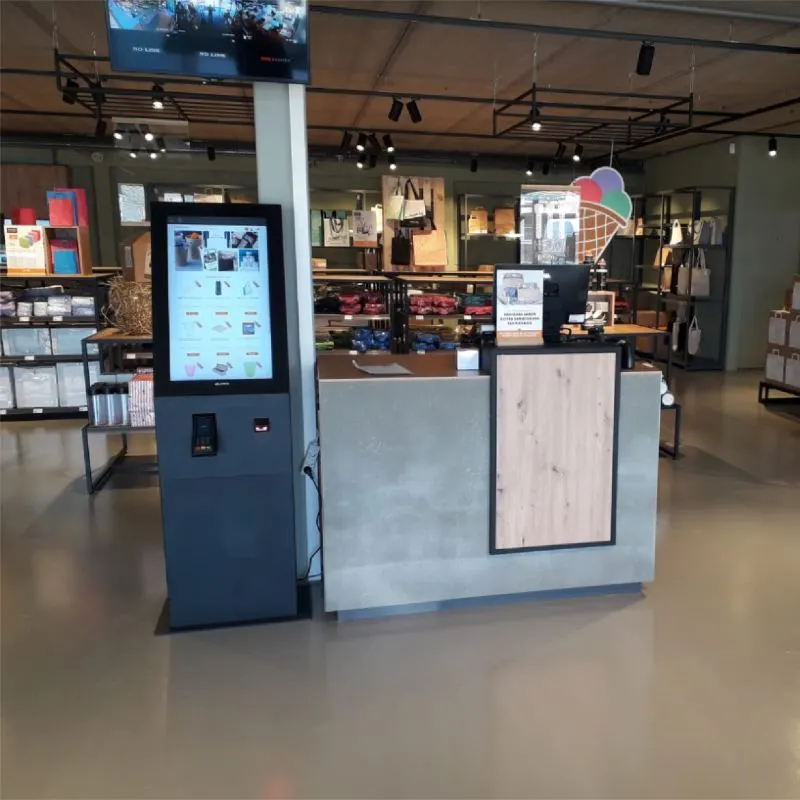 Conclusion
Paardekooper's launch of order kiosks in three locations demonstrates its commitment to enhancing customer experience. Providing a more comprehensive selection of products and user-friendly interfaces has made shopping more accessible and more enjoyable. Their knowledgeable product specialists are always available to assist customers in making their webshops compatible with order kiosks, ensuring that everyone can take advantage of this innovative technology.
Visit our
Interactive Experience Center.
Prestop has the largest Interactive Experience Center in Europe. You are welcome in our showroom, at Ekkersrijt 4611 in Son en Breugel, where we can show you all our solutions.
Prefer online? Our specialists are happy to walk through our Interactive Experience Center with the iPhone with Zoom. Live images are shown and you can ask questions directly from home/work.