Order kiosks for Heineken Experience.
The Heineken Experience is located in the former Heineken Brewery, in the center of Amsterdam. The brewery was closed in 1988 due to a lack of capacity. The location is now a tribute to the brand and shows the visitor everything about the Heineken heritage, the brewing process, the innovations, sponsorship and the story behind the star in the logo. Visitors can do their own research and enjoy two Heineken beers afterwards. At the end of the tour visitors can make a personalized bottle of Heineken via an order kiosk, designed and installed by Prestop.
How they came into contact with Prestop
Prestop had already supplied information kiosks to Heineken Experience. Akira Seriese, System Support Coordinator & BYO master (Bottle Your Own): "For a new concept that we wanted to roll out, we had new software for order kiosks made in America. Unfortunately, that didn't work properly, so we turned to Prestop. They were able to do it, and in good consultation we started the process together."
Point at issue
"At Prestop we have expressed the wish to use order kiosks as configuration kiosks. Visitors of the Heineken Experience can make a beer bottle with their own label. The concept is called: Bottle Your Own. Prestop has developed the multi-touch software for this. Prestop is very flexible and uses a hands-on method."
Prestop's solution.
The Bottle Your Own order kiosks are part of an attraction that attracts more than 1.1 million visitors annually. "One in five visitors buys a personalized beer bottle. Where we once started with only the English-language version of the software, we now present no fewer than 20 languages. Thanks to the analysis program of Prestop we can see from which countries our visitors come. It's now clear that the United States and England are at the forefront," says Akira.
Redesign Bottle Your Own App
The Bottle Your Own App - custom-developed software from Omnivision, Prestop's sister company- has had a complete redesign. In addition to converting the interface from landscape to portrait, we looked with Heineken at other aspects of the app and updated it. Visitors can choose from two different Heineken labels, but we have also taken into account that other labels may be offered in the future, for example, the Heineken 0.0 label.
"I would like to drink a personalized beer with Prestop again!"
Akira Seriese - Heineken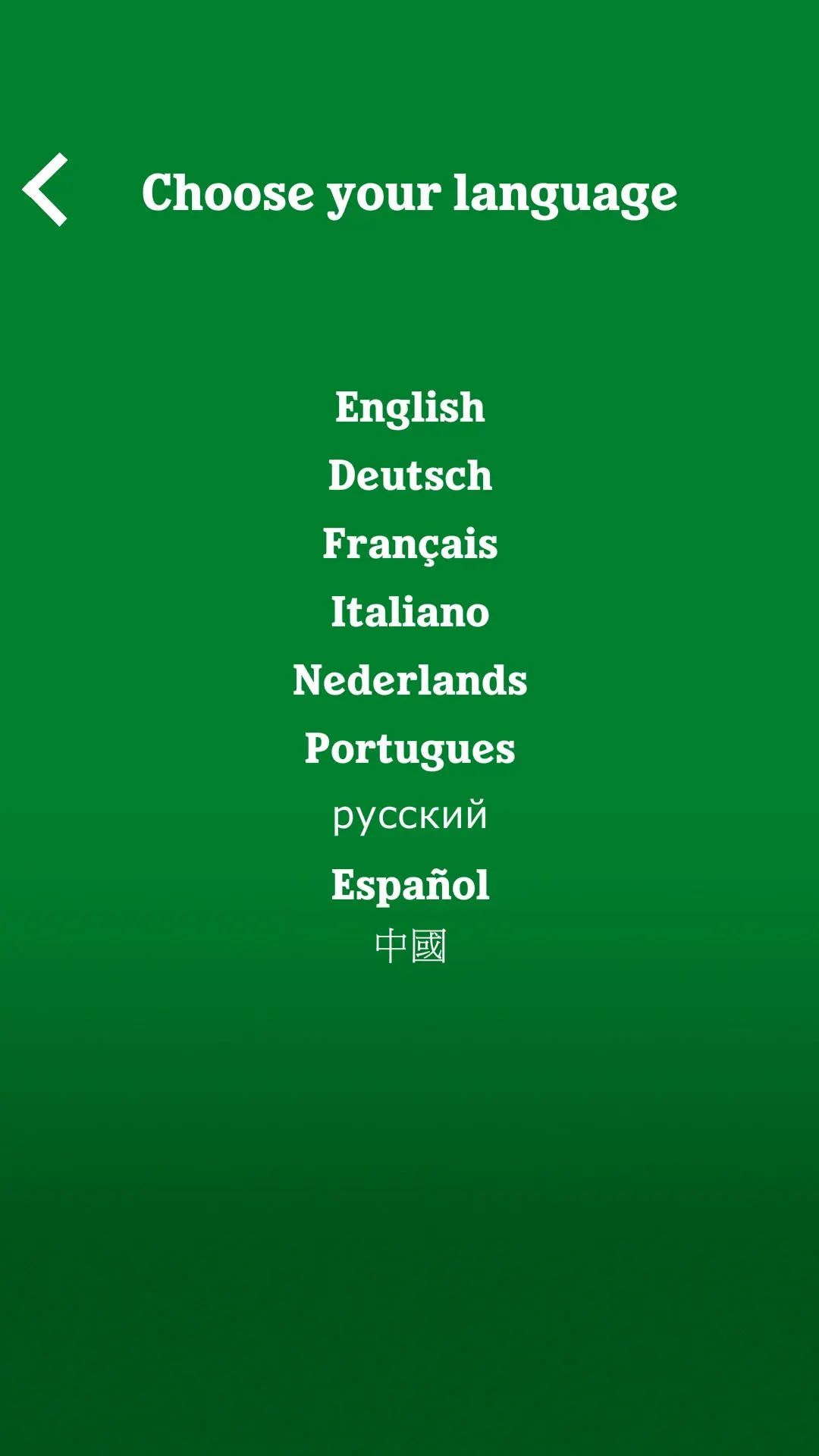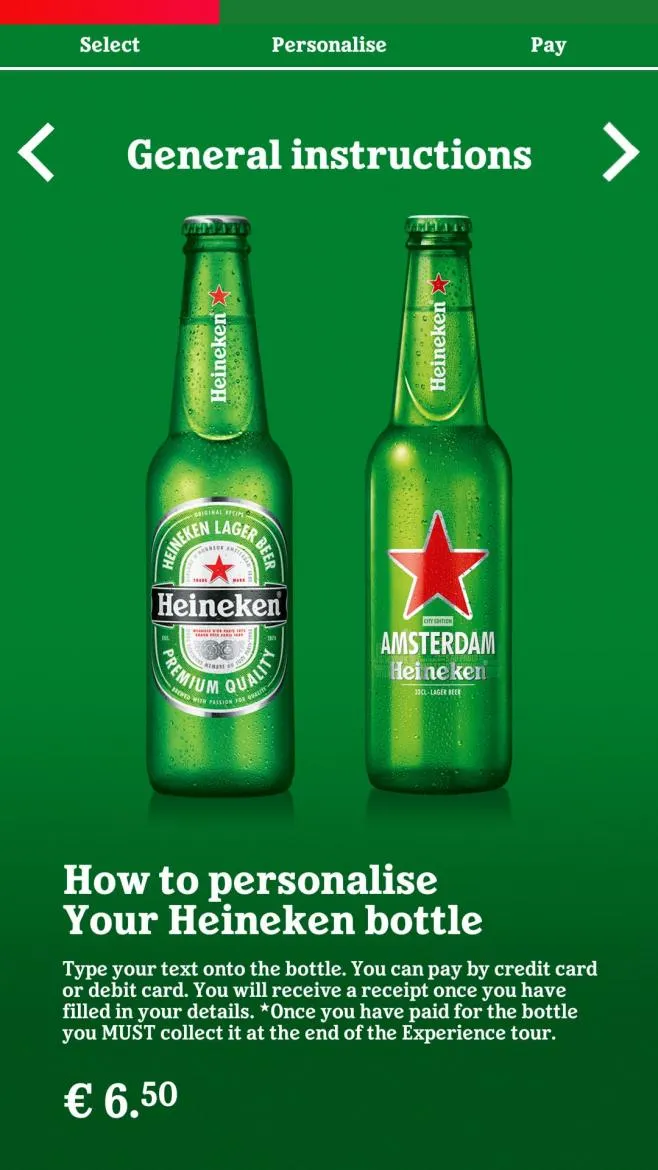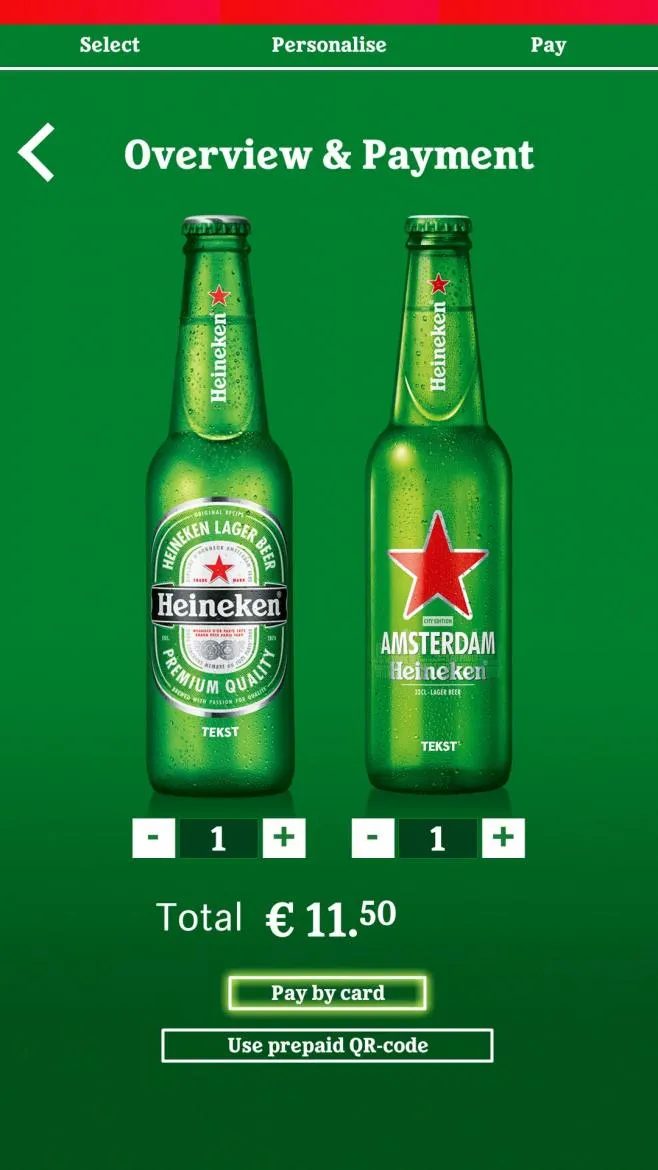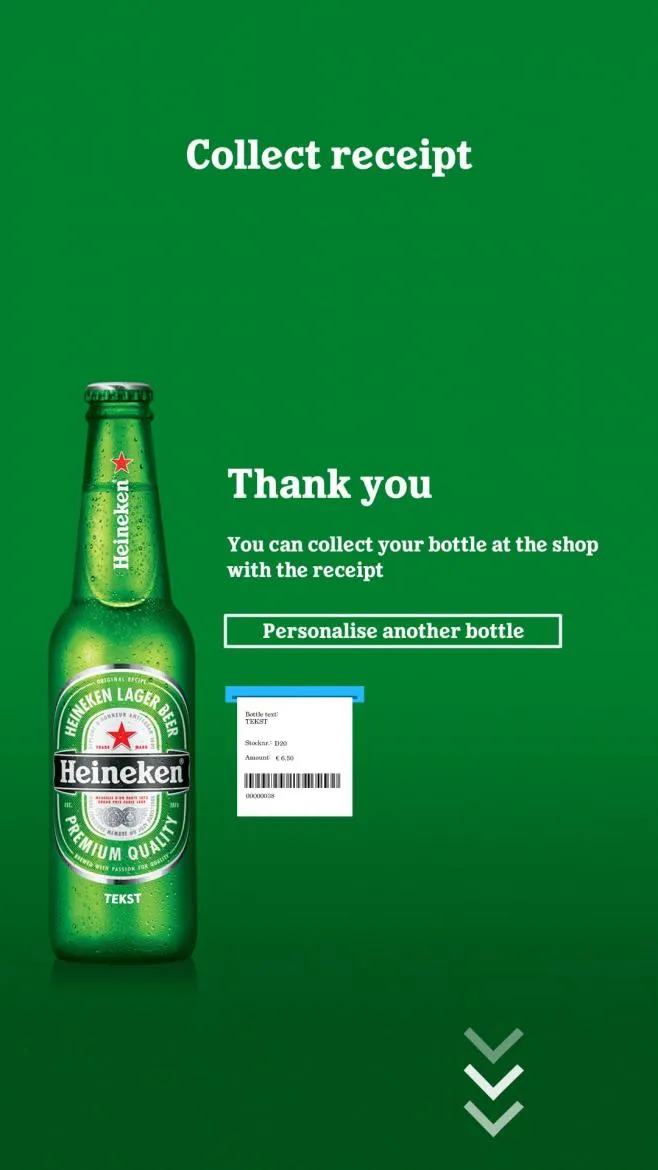 Day to day operations.
The Bottle Your Own order kiosks work very well. In September 2019 Heineken has replaced old order kiosks with new order kiosks with a payment terminal. Akira: "In the old setup, one can pay via the kiosk, with a credit card. By extension, we wanted a portrait order kiosk with a payment terminal. Prestop is a perfect sparring partner, without them we would not have been able to do this in this way. We looked together at the possibility of choosing an alternative label. In addition to the original Heineken label, we came up with an 'Amsterdam' Heineken label. That is the most chosen, a real souvenir."
Visit our
Interactive Experience Center.
Prestop has the largest Interactive Experience Center in Europe. You are welcome in our showroom, at Ekkersrijt 4611 in Son en Breugel, where we can show you all our solutions.
Prefer online? Our specialists are happy to walk through our Interactive Experience Center with the iPhone with Zoom. Live images are shown and you can ask questions directly from home/work.