Introducing Capi-Lux's Innovative Interactive Pick & Learn System
Capi-Lux, the leading airport retailer, offers an unparalleled selection of consumer electronics globally. With over 30 stores across 12 airports, their collection includes premium and top A-brands, showcasing the most innovative products such as headphones, smartphones, travel accessories, personal care, and gadgets.
To continue providing the best shopping experience, Capi-Lux collaborated with its creations and design & manufacturing departments to develop a cutting-edge modular Pick & Learn system. This system is now available at their newest store in the Airside Center at Zurich Airport, which opened earlier this week.
What's New with Capi-Lux?
The Interactive Screen
Capi-Lux's Pick & Learn system features an interactive screen at the end of the store, allowing customers to learn more about five selected products. Once a product is picked, the 55-inch touchscreen showcases all the cool product features in front of them.
Newly Developed Sensor Shelf
The Pick & Learn system comes with a newly developed sensor shelf using different sensor techniques to detect which product the customer picks up. RFID tags recognized by antennas, G-force sensors that recognize the movement of the product, and a laser sensor that recognizes a user's hand movement toward the product are all used in this project.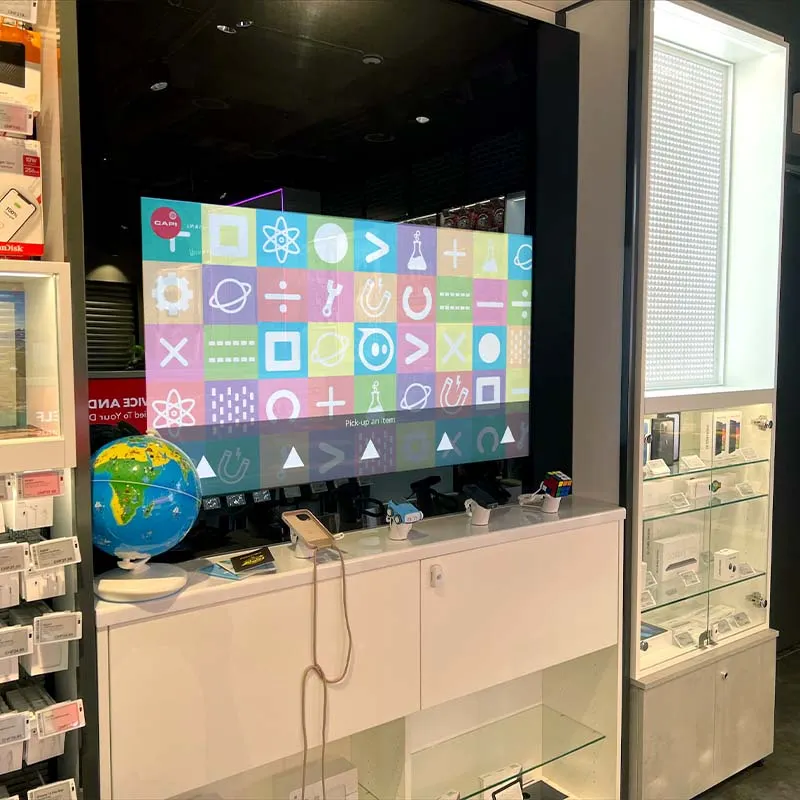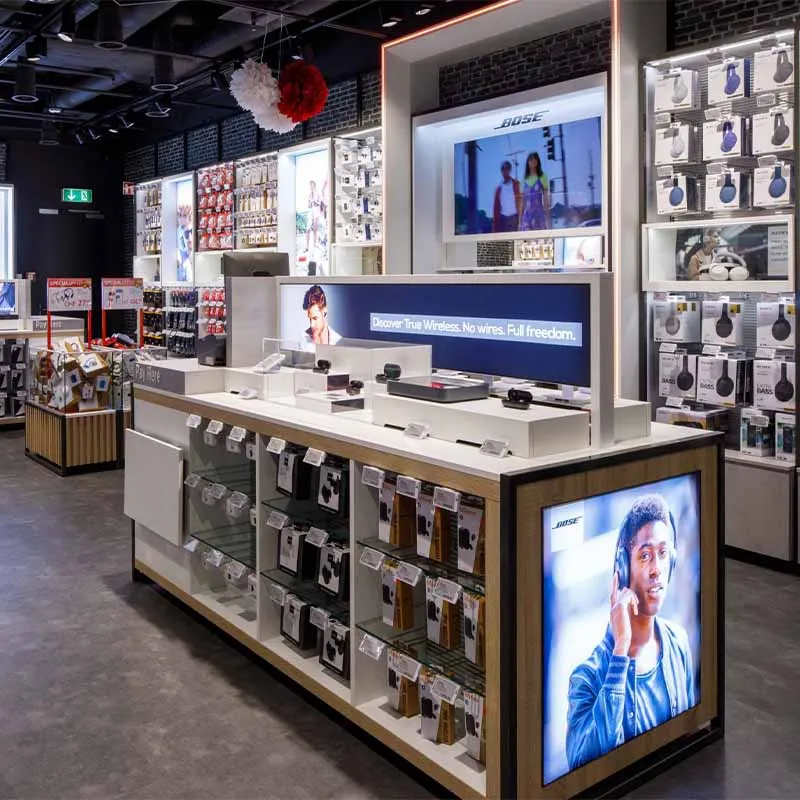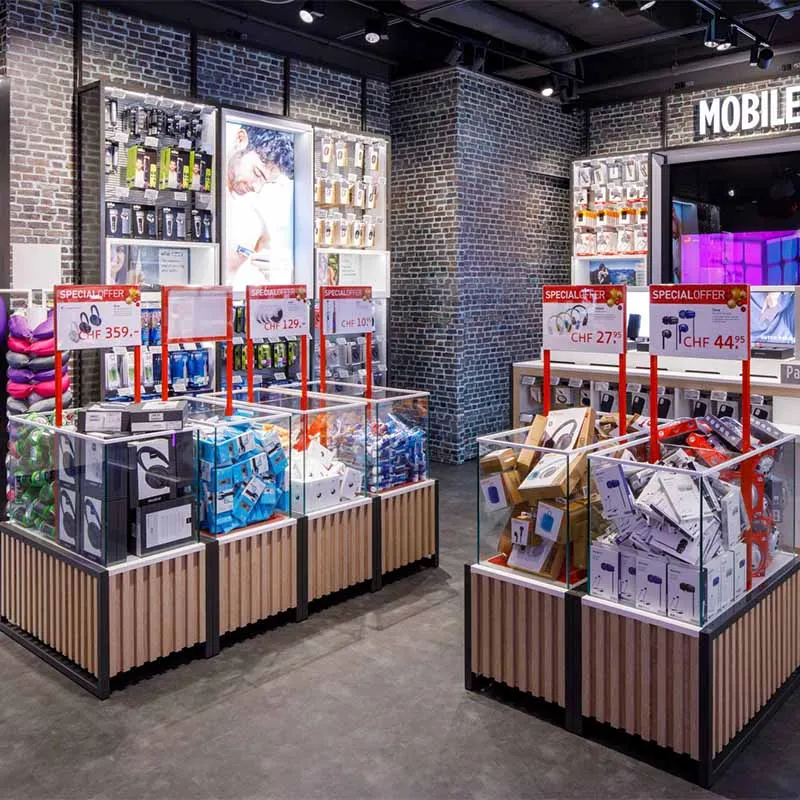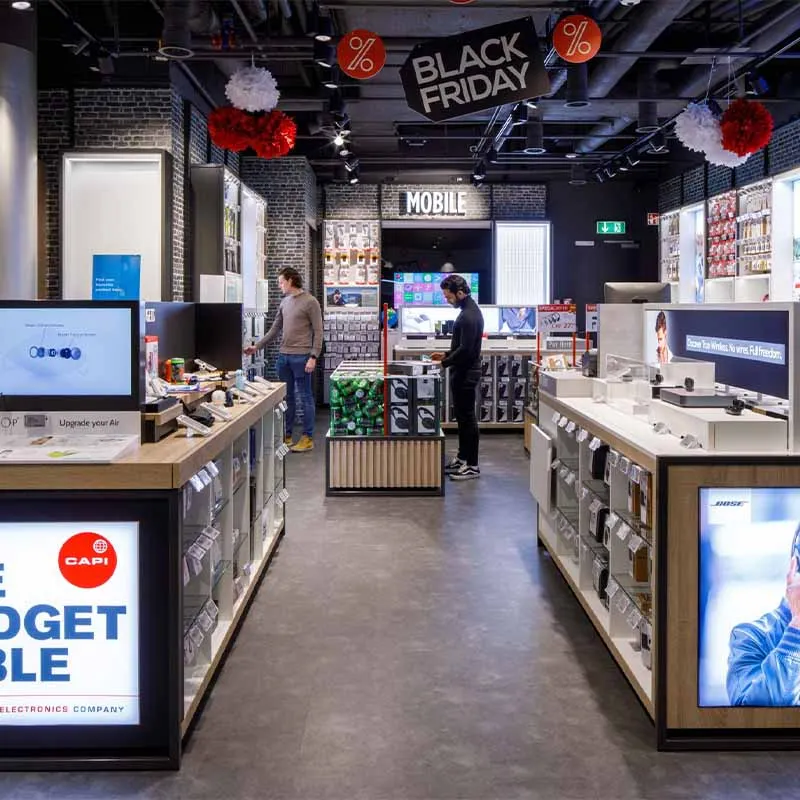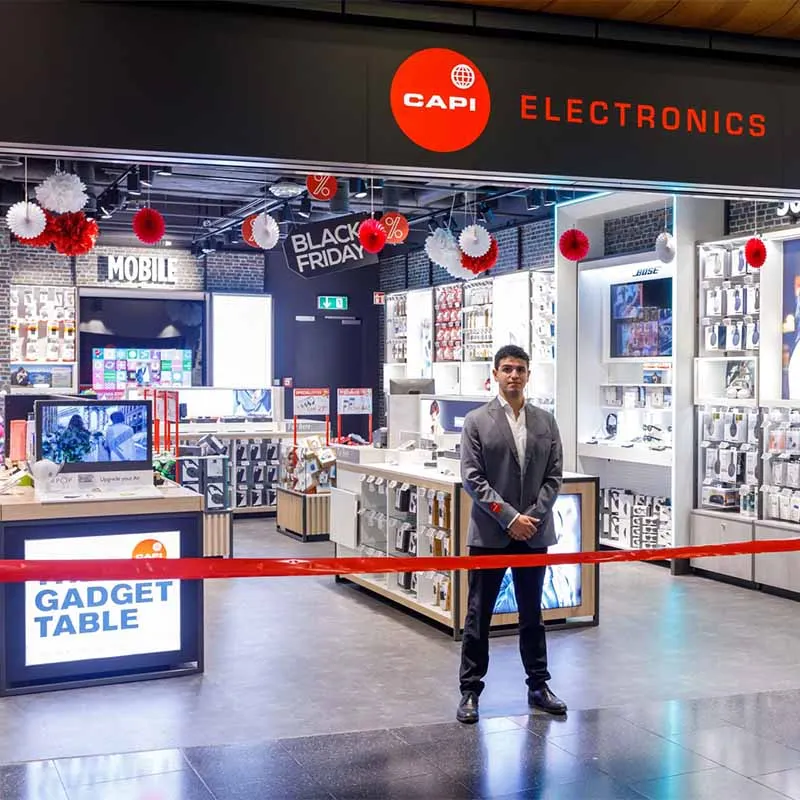 Enhanced Customer Experience
Once a customer picks up a product, a commercial is displayed on the touchscreen, followed by more detailed information via the touchscreen controls. All content is centrally managed and distributed from the online signage platform, Sitecaster.
The Pick & Learn system has already been installed and tested at Zurich Airport and will soon be delivered to other airports worldwide. Capi-Lux's team is excited to welcome customers to their latest store and showcase the latest electronics innovations.
Experience Capi-Lux's Innovative Pick & Learn System Today
In conclusion, Capi-Lux's Pick & Learn system is a cutting-edge solution designed to enhance customer experience and engagement. With its interactive screen, newly developed sensor shelf, and seamless integration with Sitecaster, customers can enjoy an unparalleled shopping experience. Visit Capi-Lux's newest store at the Airside Center in Zurich Airport and discover the latest electronics innovations.
Visit our
Interactive Experience Center.
Prestop has the largest Interactive Experience Center in Europe. You are welcome in our showroom, at Ekkersrijt 4611 in Son en Breugel, where we can show you all our solutions.
Prefer online? Our specialists are happy to walk through our Interactive Experience Center with the iPhone with Zoom. Live images are shown and you can ask questions directly from home/work.