Order Kiosks for Bakery Van der Veer
The self-checkout order kiosk was installed at Echte Bakker van der Veer in October 2021. It is a self-service counter kiosk, so guests can pay for their bread, rolls and pastries at the counter. It is a 24" self-service checkout that runs on the ordering software of Jamezz with a payment system of Pay.nl. This allows customers to easily pay for their groceries. A nice, modern concept brought to completion, with a satisfied customer.
The self-scanning checkout is innovative and ensures that the bakers can fully focus on their work. It also ensures that customers can order at their leisure and take something with them straight away. Upselling takes place because the kiosk gives customers suggestions about what products would be a good match for their existing order. In addition, the baker's entire range is displayed on the screen, which gives more options if the customer overlooks it in the shop.
More information
Would you like more information about the bakery's self-checkout kiosk or other interactive solutions?
Then contact Prestop. Tel: +31(0)499 367 606 | E-mail: sales@prestop.nl or use the form below: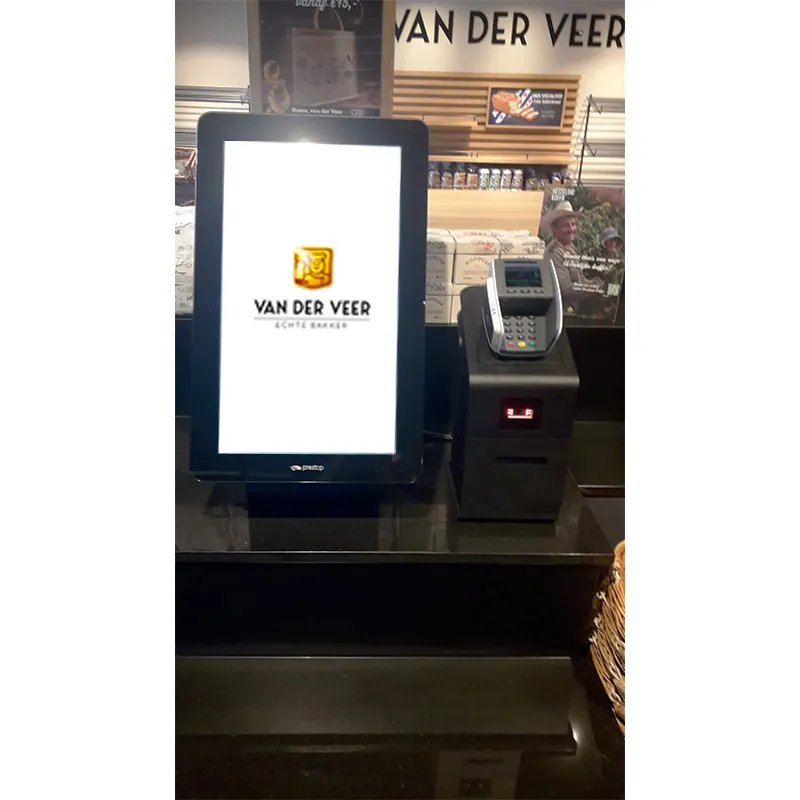 Register form digital tour
Visit our
Interactive Experience Center.
Prestop has the largest Interactive Experience Center in Europe. You are welcome in our showroom, at Ekkersrijt 4611 in Son en Breugel, where we can show you all our solutions.
Prefer online? Our specialists are happy to walk through our Interactive Experience Center with the iPhone with Zoom. Live images are shown and you can ask questions directly from home/work.