Ticket Core and Prestop ticket ordering kiosks
Ticket Core and Prestop partner with each other to best assist museums with the ticket sales process. Regular tickets, educational tickets and group tickets can all be ordered on Prestop ticket ordering kiosks using Ticket Core ticket software. The partnership has benefits for both museums and visitors. With intuitive touchscreen controls, this innovative ticketing machine allows visitors to easily select, checkout and receive their desired tickets without having to queue at a physical box office. This not only benefits visitors, but also the organization itself.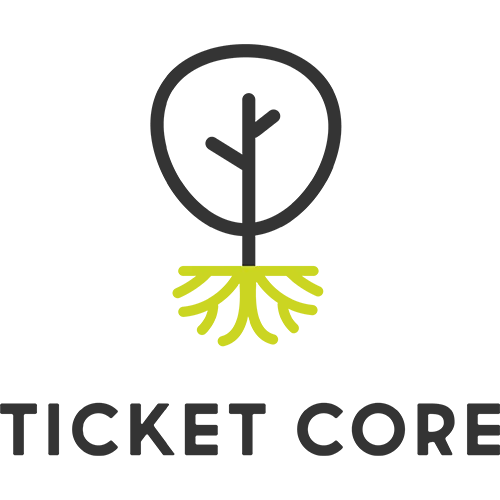 Why Ticket Core?
Ticket Core is a total ticket and POS software solution. They have many links to other systems such as Museum Card, payment service providers and administration and accounting packages. In addition, the software shows real-time insight into the number of tickets sold, scanned and noshow.
The advantages of Ticket Core with Prestop order kiosks
Good usability
One of the main advantages of the Self-Service Ticket Ordering Kiosk is its improved usability. Visitors can effortlessly navigate through the ticket selection process thanks to the intuitive touch screen. This means that even those who are less tech-savvy can purchase tickets without difficulty. This increases the accessibility of your museum.
Faster service
No one likes to wait, and with the Ticket Core and Prestop Ticket Order Kiosk, you don't have to. Visitors can select and pay for their tickets quickly and efficiently, without wasting valuable time in queues. This results in a significant reduction in wait times and contributes to a positive visitor experience.
Increased revenue opportunities
The Ticket Ordering Kiosk also offers new opportunities to increase your revenue. With the flexibility to offer different ticket options and price points, you can maximize your revenue. Moreover, you can easily add upsells and additional services during the purchase process, which can lead to higher average transaction values.
Flexible use and customizable design
This ticket machine is extremely flexible to use and has a customizable design that Prestop can adapt for your specific needs. You can also customize the interface to match your museum branding and add information such as opening hours and special offers.
What is the cost of a Ticket Core and Prestop ticket ordering kiosk?
Fill out the form below to learn more about costs and to learn about Ticket Core and Prestop. Make an appointment today using the contact form below.
Visit our
Interactive Experience Center.
Prestop has the largest Interactive Experience Center in Europe. You are welcome in our showroom, at Ekkersrijt 4611 in Son en Breugel, where we can show you all our solutions.
Prefer online? Our specialists are happy to walk through our Interactive Experience Center with the iPhone with Zoom. Live images are shown and you can ask questions directly from home/work.