State of Art: also by Prestop
Tuesday 01 December 2020
During a visit to the experience center of Prestop, Martijn Mateman of State of Art, immediately after the demonstration of the Triumph motorcycle setup, commissioned us to design a similar setup.
It became a unique kiosk/table with two 24 inch screens behind glass, combined with a video wall from Philips and two configurations made in Omnitapps.
To make it interactive, we applied the touch foil to this almost 1.7-meter wide glass plate in our own cleanroom. Between the two screens, the logo in color was also incorporated into the screen print.
The housing, which contains a compact PC and an extender, was also fully custom made and powder coated in exactly the same color as the store set-ups.
On the 27th of November, the store was opened in the Mall of the Netherlands (Leidschendam), and also the custom-made order column was unveiled.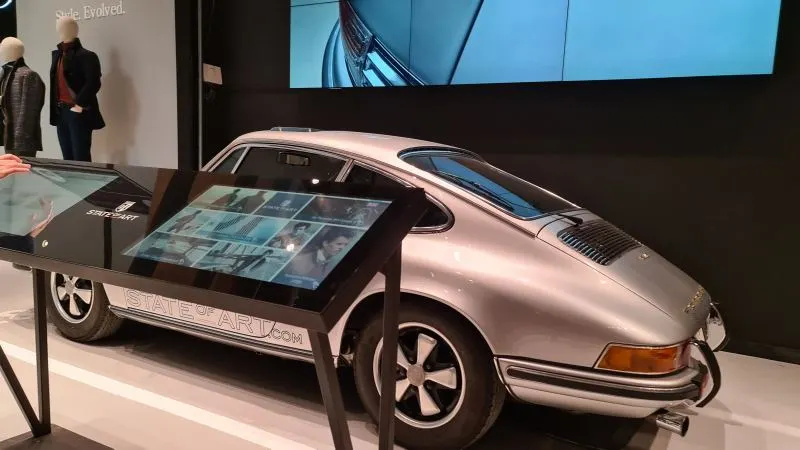 Visit our
Interactive Experience Center.
Prestop has the largest Interactive Experience Center in Europe. You are welcome in our showroom, at Ekkersrijt 4611 in Son en Breugel, where we can show you all our solutions.
Prefer online? Our specialists are happy to walk through our Interactive Experience Center with the iPhone with Zoom. Live images are shown and you can ask questions directly from home/work.