Info kiosk and poster solution for Mokobouw at the fair
Monday 14 November 2022
For nearly 100 years, Mokobouw has been a household name in the petrochemical industry as a total supplier. More than a hundred employees provide oil companies, oil traders, transport companies, defense, and government in the Netherlands with all aspects surrounding fuel distribution, storage, service, and sales.
Mokobouw was at the Tankstation & Carwash Vakbeurs in Houten last week, showing the latest developments in refueling and loading. To showcase their business and products even better, they rented three screens from Prestop and the software. For example, Mokobouw had rented a 27" Eminent landscape with an Omnitapps rental license. Bram from Omnivision created the application using the SwipeMediaMarker to create the menu, MemoGame to provide a playful experience of the company and products, and ExternalApps to showcase the website. Check out the screenshots below!

In addition, they rented two 55" poster solutions with a SiteKiosk rental license to display their website. Mokobouw had also rented three Intel nucs, so they had the total solution as plug-and-play. Everything was ready to be used at the two-day event after installation by our colleague.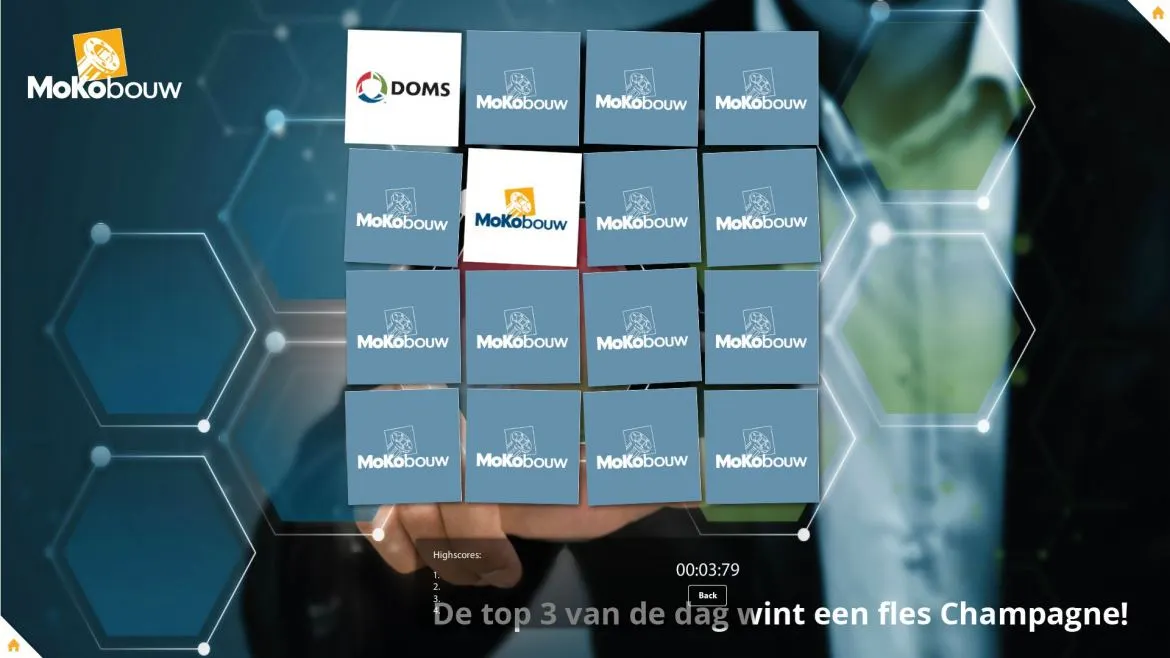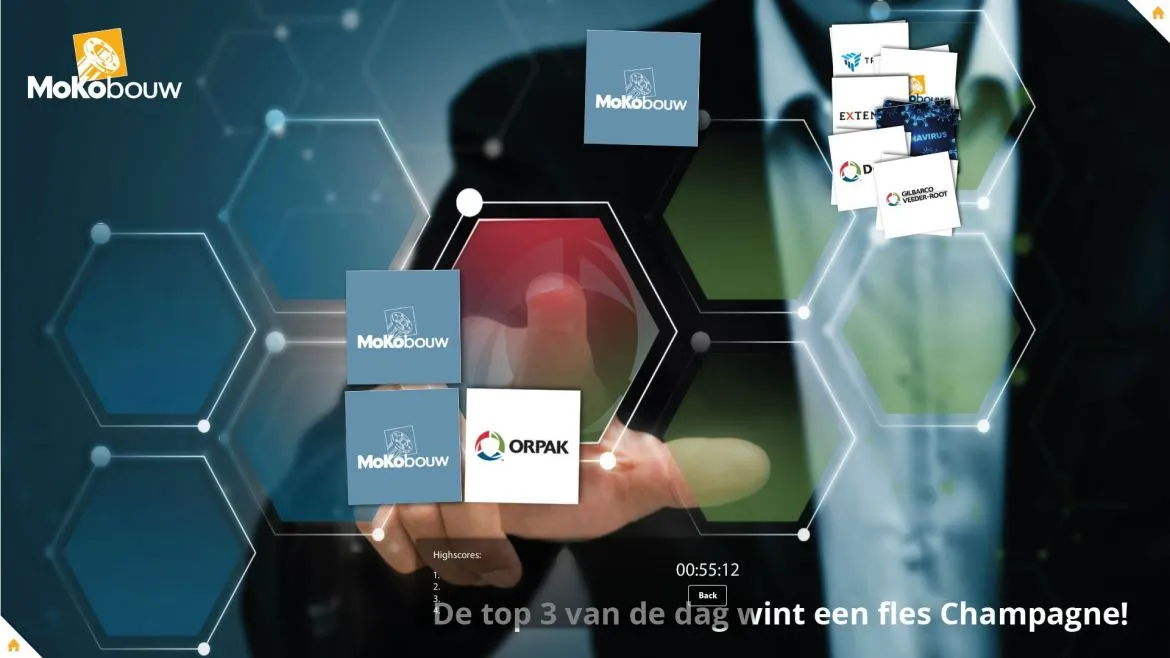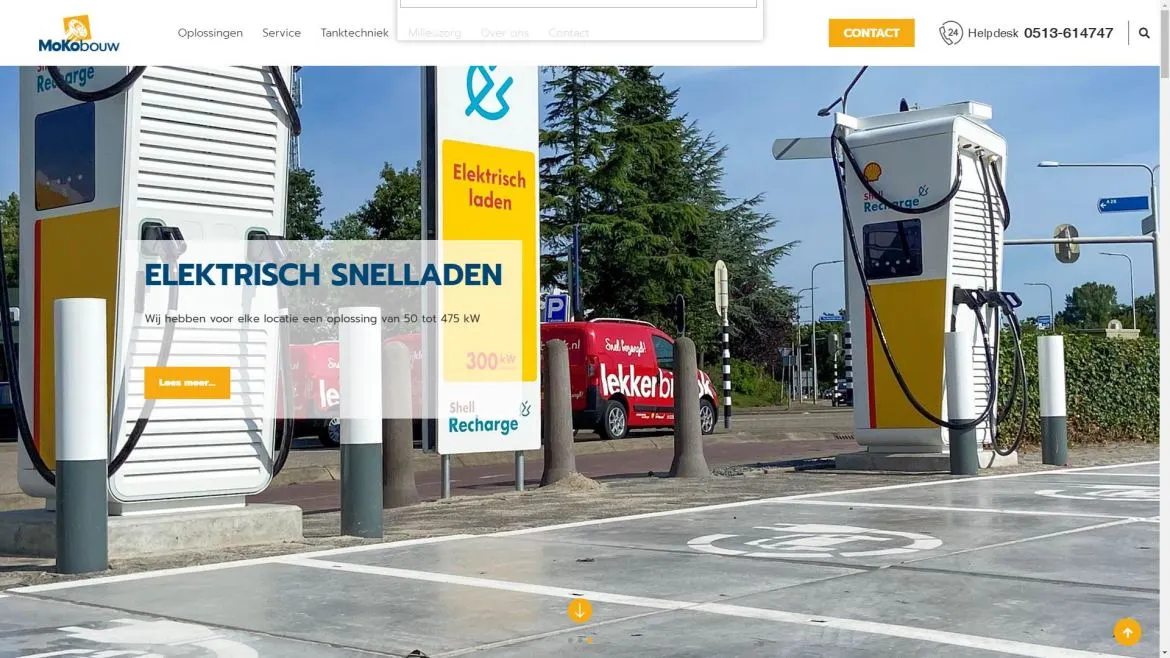 Visit our
Interactive Experience Center.
Prestop has the largest Interactive Experience Center in Europe. You are welcome in our showroom, at Ekkersrijt 4611 in Son en Breugel, where we can show you all our solutions.
Prefer online? Our specialists are happy to walk through our Interactive Experience Center with the iPhone with Zoom. Live images are shown and you can ask questions directly from home/work.