Colorful registration kiosks with printers and scanners
Wednesday 07 December 2022
Alphatronics is a Belgian family company of innovators. Since 1987, they have been transforming the future of "Access Technology" with high-quality solutions combined with advanced product expertise.

Their mission is to provide access management solutions with an exclusive design and innovative technology to optimize cities/companies, take the worry out of them and share information. They have now taken delivery of two Prestop sign-in kiosks for their customer.
Registration kiosks with A4 printer and scanner
The Eminent line of Prestop can be widely used. As an order kiosk, information kiosk, and registration kiosk. Prestop can add several options to the 24" landscape line. For example, we can add a QR code scanner, document scanner, and label printer. For these kiosks, we have built in a scanner and A4 printer, so they provide a piece of access control.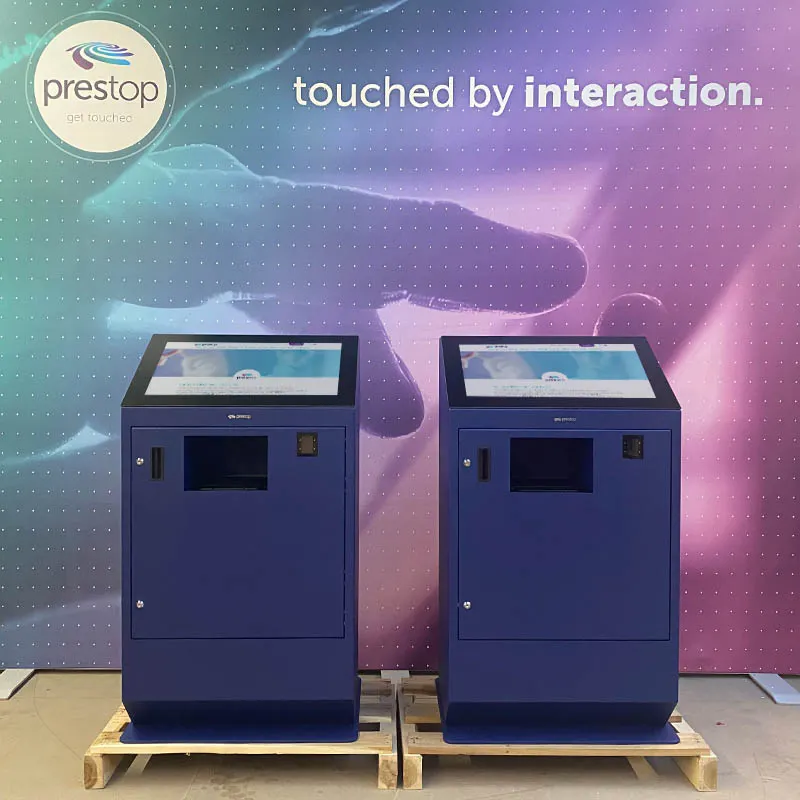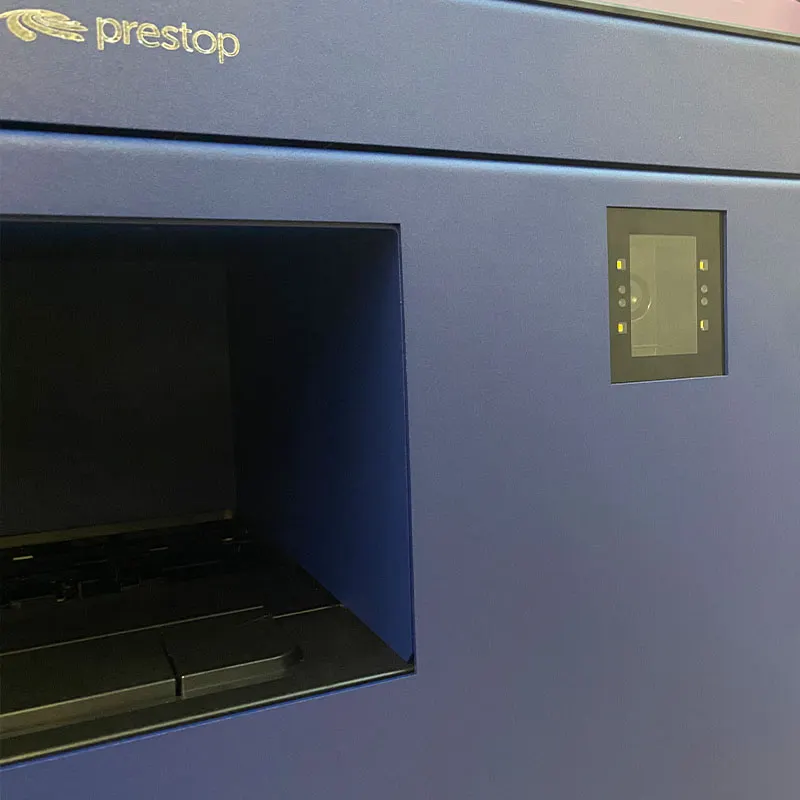 Visit our
Interactive Experience Center.
Prestop has the largest Interactive Experience Center in Europe. You are welcome in our showroom, at Ekkersrijt 4611 in Son en Breugel, where we can show you all our solutions.
Prefer online? Our specialists are happy to walk through our Interactive Experience Center with the iPhone with Zoom. Live images are shown and you can ask questions directly from home/work.