Buwatec purchases 49-inch kiosk with Omnitapps for trade shows
Wednesday 05 July 2023
Buwatec, a leading storage tank and water solutions company, recently announced an exciting new acquisition. They have purchased a 49-inch kiosk from Prestop with Omnitapps software on it. This innovative kiosk will be used at trade shows and events to give customers an interactive and engaging experience and let visitors learn more about the company.
The 49 inch kiosk from Prestop
Prestop's 49-inch kiosk is an advanced interactive display designed to capture the attention of trade show visitors. Its impressive size and clear image quality provide an optimal presentation opportunity for Buwatec. The kiosk is equipped with Omnitapps software, which allows Buwatec to customize the content of the display and add interactive features.
Interactive experience at trade shows
With the new kiosk, Buwatec will be able to engage trade show visitors in a unique and engaging way. They can display interactive presentations, play videos, games and share product information. This allows potential customers to understand Buwatec's products and services better and create a deeper connection with the brand. Last month, Buwatec went to the World Horti Center with this solution.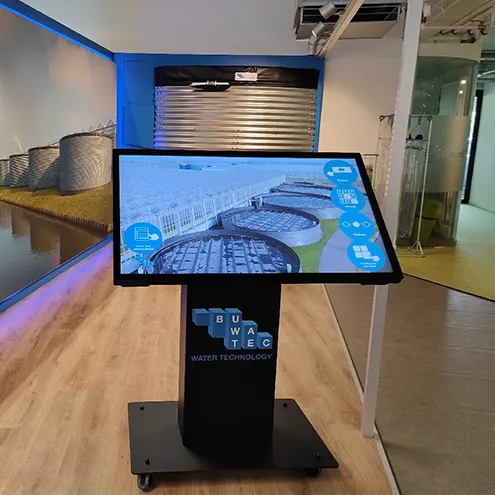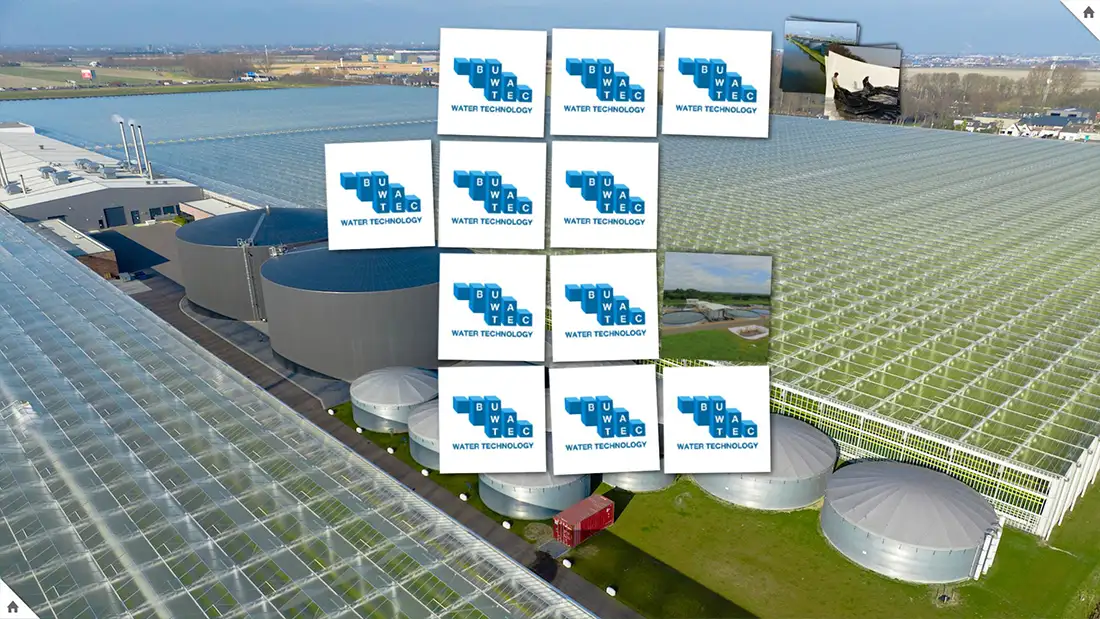 Visit our
Interactive Experience Center.
Prestop has the largest Interactive Experience Center in Europe. You are welcome in our showroom, at Ekkersrijt 4611 in Son en Breugel, where we can show you all our solutions.
Prefer online? Our specialists are happy to walk through our Interactive Experience Center with the iPhone with Zoom. Live images are shown and you can ask questions directly from home/work.