Zuidplein Motify Experience Monitor
Thursday 12 August 2021
Survey monitor in a new way
That's another way of doing it! Last week, the Motify Experience Monitor was placed at the Zuidplein Shopping Center in Rotterdam. This time, the column designed and produced by Prestop has been given a special "coat". Together with Found Object // Specials for your Brand and FPW, Zuidplein Shopping Center created a special, striking conversion for the Experience Monitor. Can't get around this one?!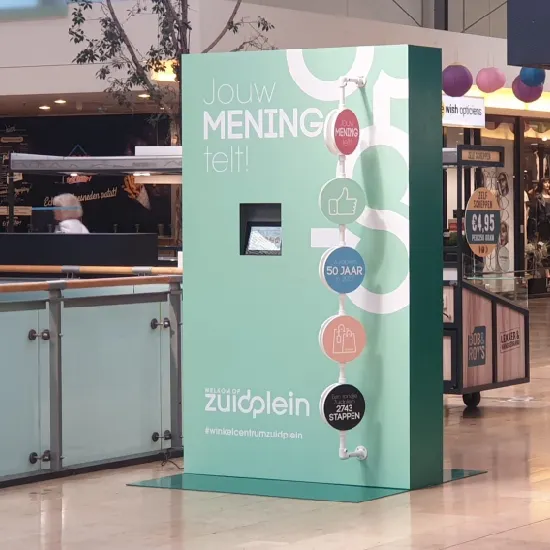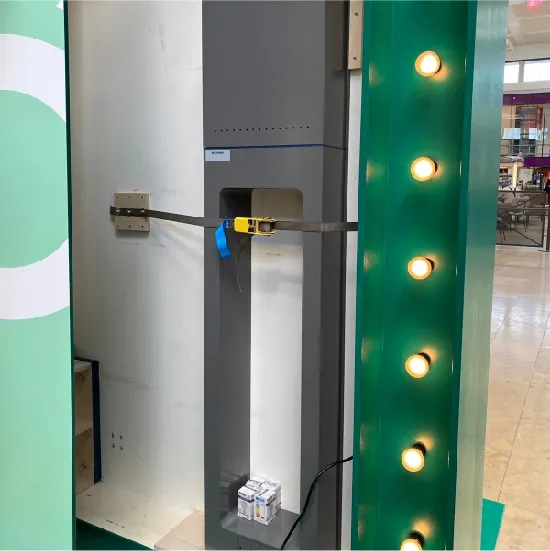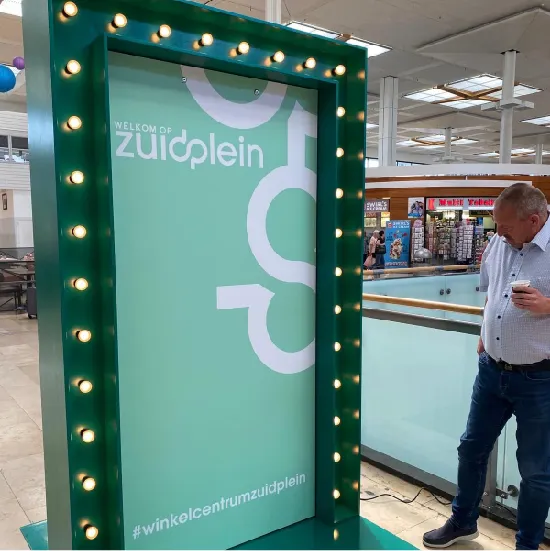 Visit our
Interactive Experience Center.
Prestop has the largest Interactive Experience Center in Europe. You are welcome in our showroom, at Ekkersrijt 4611 in Son en Breugel, where we can show you all our solutions.
Prefer online? Our specialists are happy to walk through our Interactive Experience Center with the iPhone with Zoom. Live images are shown and you can ask questions directly from home/work.