Object recognition combines the physical and digital world
Give products and services more power by combining the physical and digital worlds with the help of object recognition. Mount objects on the round tags! Prestop applies specific touch techniques incorporated in our (custom-made) touch tables so that the applications can be controlled in combination with specific tags. These applications need to be built with certain applications such as Omnitapps.
Of course, this technique can also be combined with other techniques, such as NFC/RFID. In our showroom, we are happy to show you different test setups.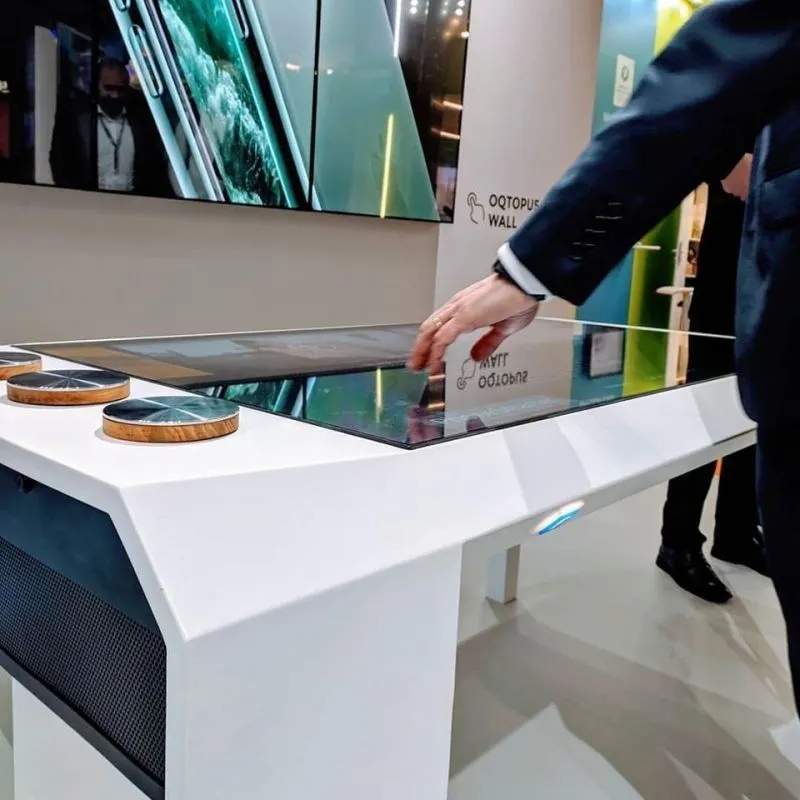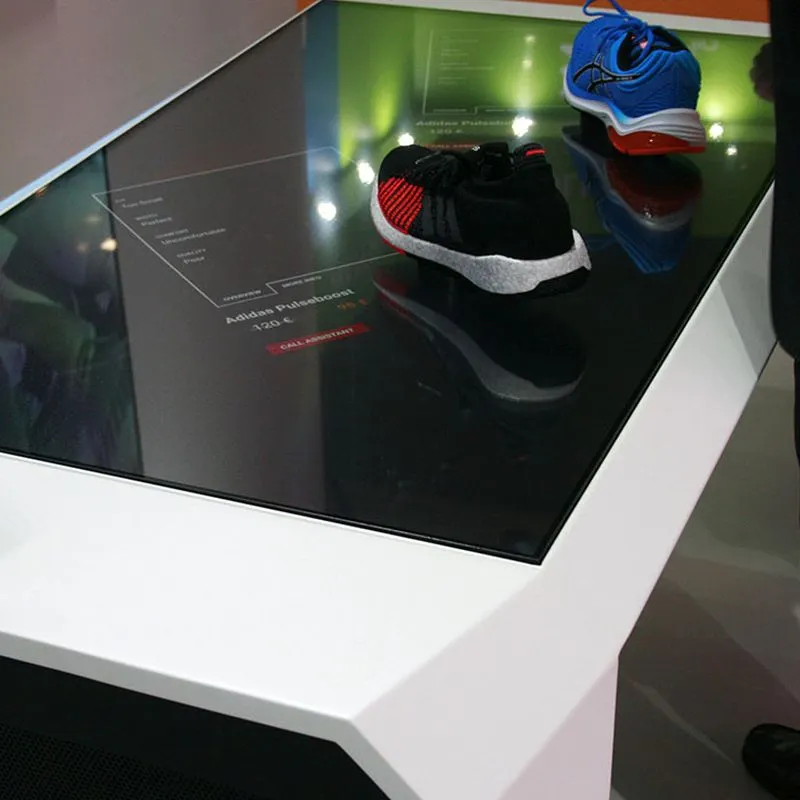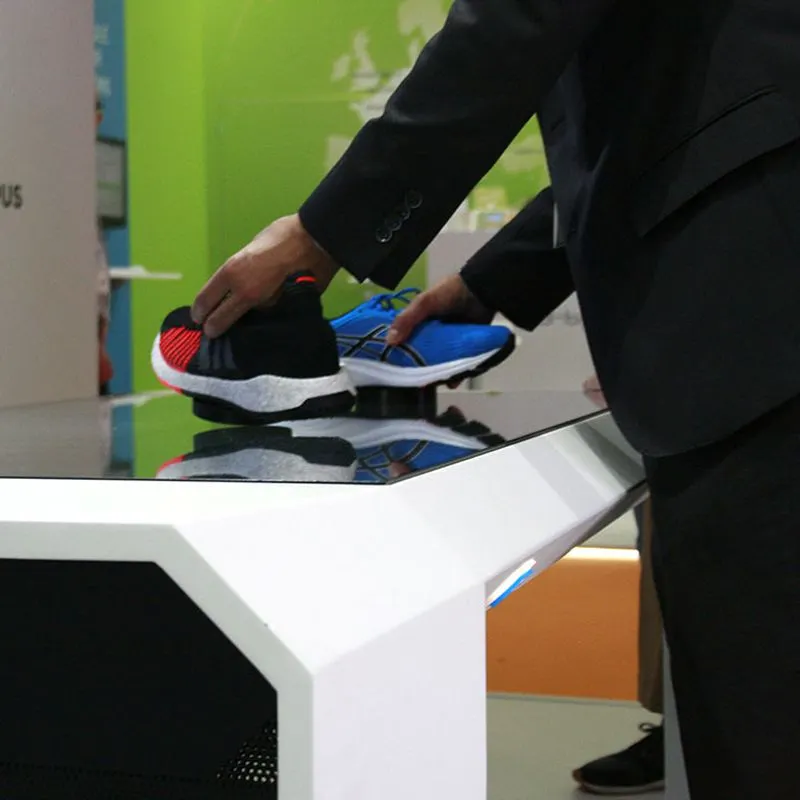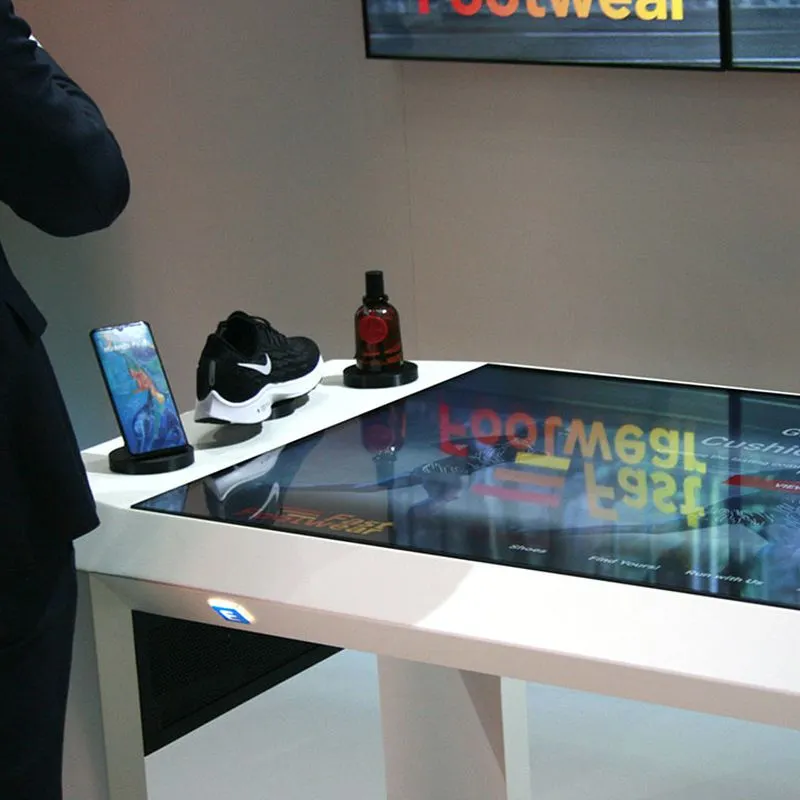 Object recognition touch table
The object recognition touchscreen table from Prestop combines a progressive design with brilliant multitouch technology. This touch table allows multiple people to touch the screen simultaneously and operate it by placing objects on the table.
With an edge of only 0.5 cm, this 55" touch screen provides crystal clear images and a smooth, pleasant touch. This is the ultimate object recognition table with 100 touchpoints and up to 6 objects simultaneously. The table is robust, and the objects do not require a battery. Durable!
Are you interested in custom object recognition touch tables?
Then request a consultation and demonstration here.
Visit our
Interactive Experience Center.
Prestop has the largest Interactive Experience Center in Europe. You are welcome in our showroom, at Ekkersrijt 4611 in Son en Breugel, where we can show you all our solutions.
Prefer online? Our specialists are happy to walk through our Interactive Experience Center with the iPhone with Zoom. Live images are shown and you can ask questions directly from home/work.